Date Night
$325, plus room and tax (1 night minimum stay in Premier Room)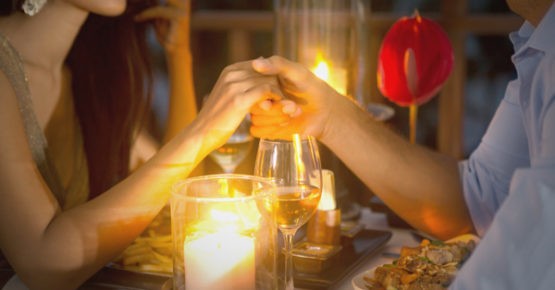 Begin your getaway by attending the matinee performance of marionettes at the Simpich Showcase, then stroll through the shops of Old Colorado City. When you arrive at Spurs n Lace, you will find a cheese and fruit snack tray and a bottle of sparkling cider. Relax and settle in, then use the dinner certificate at the award-winning local restaurant, returning to your room, now lit by flickering candles.
Package includes:
Candles arranged around your room.
A cheese & fruit snack tray with a single rose
A bottle of sparkling cider
A Luxury Bath gift baske
Certificate for dinner at a local restaurant ($60)
Home-cooked breakfast
Before selecting a Getaway Package to create a future memory, please note the following restrictions:
Packages prices below do not include the room or taxes
Packages must be paid in full at time of booking and are non-refundable
Packages need to be reserved at least three days prior to arrival
2-Night Stay, minimum, except for Date Night and Ladies Night Inn
3-Night Stay, minimum, required for Outdoor Adventure Package
Packages are for two guests only, unless stated otherwise within the individual Package descriptions.
Because of our adult retreat style atmosphere, children under the age of 10 cannot be accommodated
Most importantly, when experiencing your stay at Spurs n Lace, take the time to relax, unwind, be pampered, and enjoy life.